I chuckled when I saw this image of exercise themed new year resolutions.
It illustrates how resolutions/themes are easy to set and difficult to follow through.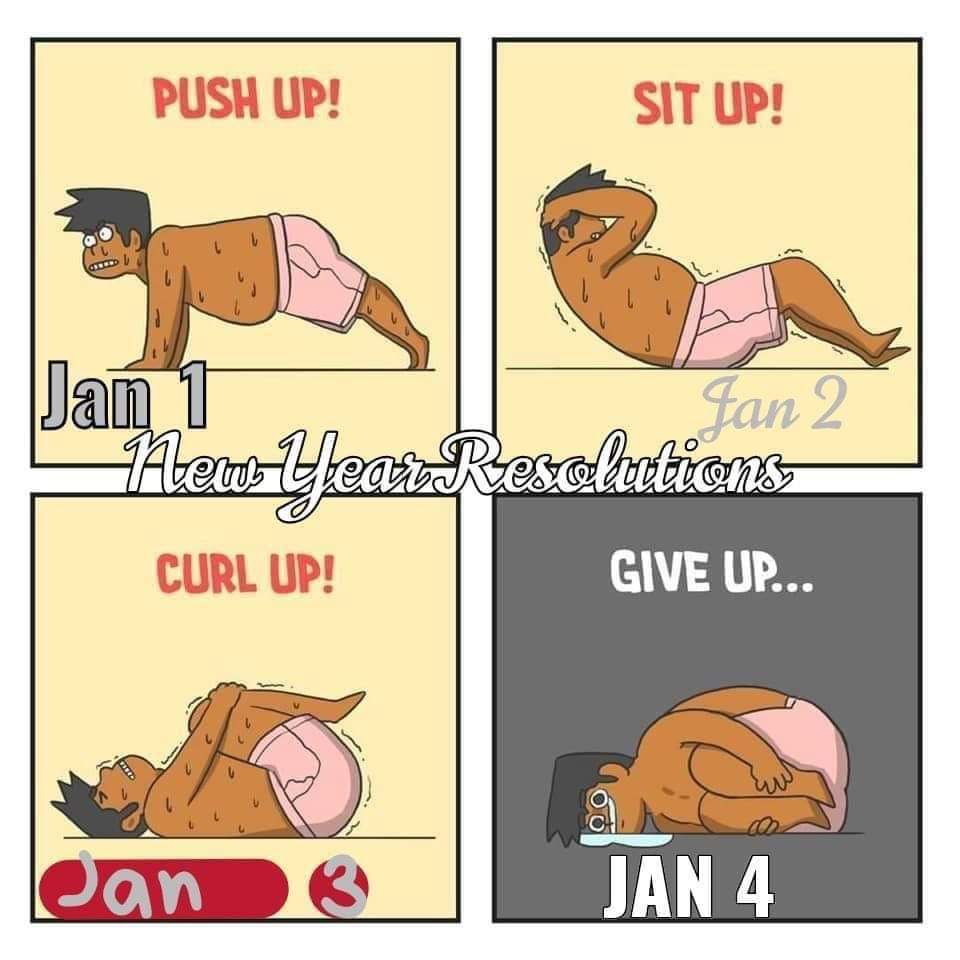 It hit home because wellness was one of my 2 themes this year. But, unlike past year, the theme I've chosen to focus on is building a reliable self-care system during the year.
Looking forward to seeing how the system building theme works. More to follow.