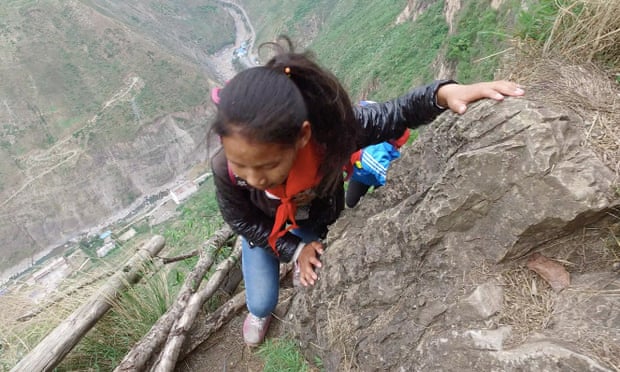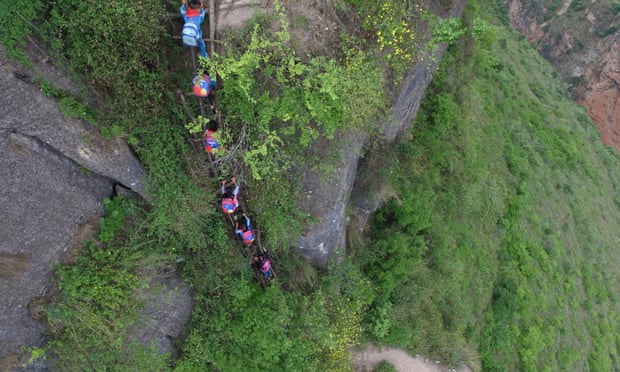 The Atuler village in Sichuan is located in a remote location – so remote that traveling around can be very stressful. To get to school, students with backpacks need to climb an 800 meter rock face on rickety ladders and claw over rocks. The descent takes 90 minutes and doing this right is a matter of life and death – small mistakes can be very costly. It is too dangerous to do this every day – so, students only visit their families twice a month.
Today is my last day at graduate school. I can think of many moments in this life when I have been thankful for a a dollop of extraordinary luck. But, none more so than when I received my offers of acceptance to college and graduate school. I know there are many who say education isn't as valuable it once was – and that's true in many ways. However, I am yet to find a good substitute for high quality education and, in my case, both these acceptance letters led to incredibly rich experiences that I am very grateful for.
While there are a few things beyond luck that may have contributed to these opportunities, it is hard to look beyond making it past the lottery of birth and being born in a place that didn't require me to scale an 800 meter cliff to get to school. In the absence of climbing a cliff to go to school, we could focus on growing up in an environment that focused on learning and play. Context shapes culture and the "this is what people like me do" norms.
This post isn't one about poverty. There's a lot that can be written about doing our bit to improve the context and access of a large portion of the world's population. Instead, it is a reminder for us. If you are reading this, you, like me, likely didn't have to have narrow brushes with death to go to school. That is such a privilege. Are we making the most of all this privilege and living lives that add value to this world?
Making our time here count here is not a choice. It is a responsibility.