When Derek Sivers ran CDBaby.com, one of the first places to buy music by independent artists on the internet, he intentionally built a reputation for delighting customers by just being human and authentic. For example, one of CDBaby's biggest sources of PR was artists who exclaimed – "Somebody actually answers the phone! In 2 rings!"
Every CDBaby order form had a "Any special requests?" question. So, when one customer asked for cinnamon gum, the team sent cinnamon gum with the order and delighted the customer. Thousands of people heard about it.
Then, another customer who bought a CD with a squid on the cover asked, as a joke, for a plastic squid. It was somewhat fateful that an East Asian artist had actually sent the CDBaby team a plastic squid as a thank you. So, the team sent that to the customer.
The delighted customer created a video of the experience (http://sivers.org/squid) and shared his experience far and wide.
Organizations are collections of people, after all. Reminding customers of that fact can create remarkable experiences.
People remember you more for all of the little ways you make them smile over all the cool marketing you do.  – Derek Sivers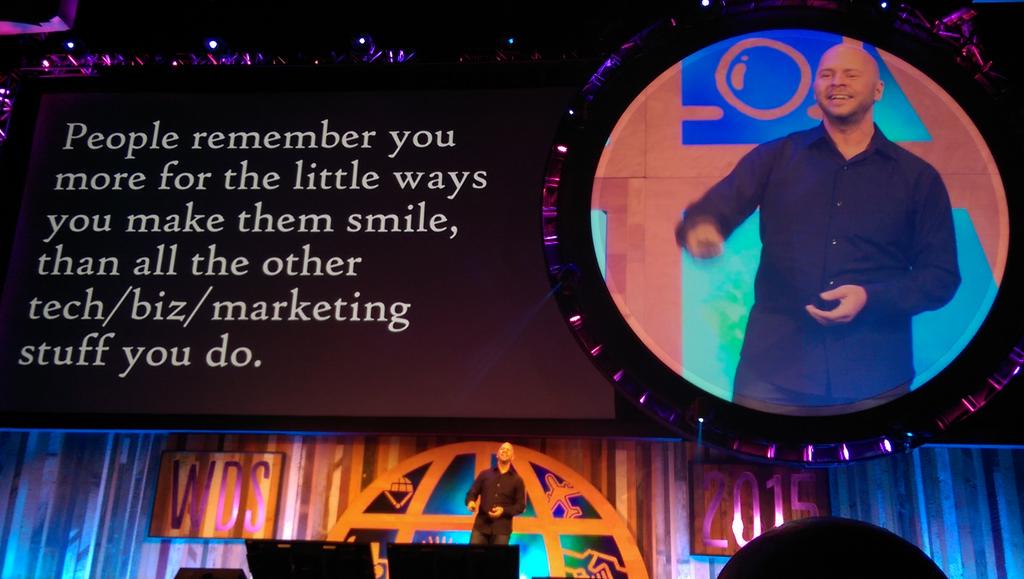 —
Source and thanks to: Derek Sivers' talk at WDS